A proposed new tax on digital nomads in Mexico City is intended to help ease a housing crisis that many say has been exacerbated by a major influx of remote workers into the Mexican capital since the onset of the COVID-19 pandemic in 2020.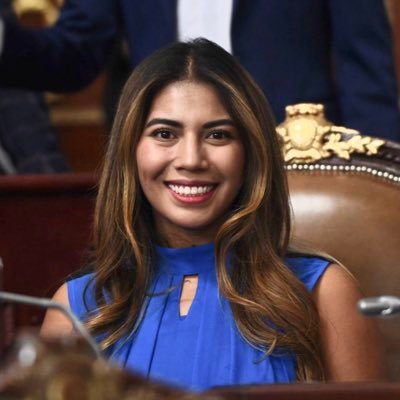 According to Rep. Frida Jimena Guillen, who is leading the proposal to the Congress of Mexico City, more than 60,000 remote workers – widely referred to as digital nomads – have relocated to the city in recent years. Some reports place that figure at over 90,000.
While Guillen stated that she welcomed these newcomers and recognized the positive benefits they offer to the local economy, she also outlined concern for the effect they have had on the cost of living in the areas digital nomads tend to gravitate to, with real estate particularly affected.
According to Guillen, rental prices have risen as much as 60% over recent years in some of the most in-demand areas. That has forced some local people and businesses out of neighborhoods they have occupied for generations.
"Faced with this situation, some countries have opted to establish a special tax for foreigners who work remotely so that this income compensates for the inconvenience caused to national citizens," Guillen said in a video posted to X, formerly Twitter.
SEE ALSO: Call center outsourcing: 5 great destinations to consider
The proposal involves charging a tax that foreign remote workers become liable to pay after spending 20 nights in the country's capital. The tariff would currently work out at around 104 Mexican pesos per day (approximately US$6).
According to Guillen, who represents the opposition National Action Party (PAN), the proceeds of the tax would go towards building affordable housing for local people and improving public transport and other services in non-gentrified areas of the city.
"The problem is that none of those foreigners pay taxes in our country for using infrastructure built through decades and billions of pesos coming from our pockets," she stated
The explosion of Mexico's digital nomad population
Remote working was already on the increase when the pandemic supercharged its uptake in 2020, and once international travel began to return to normal, large numbers of people started choosing to relocate internationally.
That saw Mexico City become a major destination for digital nomads, especially those from the United States, thanks not only to the cheaper cost of living and high quality of life, but also the convenience of being on a similar time zone and a relatively short distance from home.
This led to the Mexican capital being labeled a "leading global hub for foreigners free from office commuting, favored by remote work policies and attracted by the kind of convenience that a salary in dollars or euros allows," in an article published by the New York Times in late 2022.
In the first 10 months of that year, more than 9,500 permits were reportedly issued to US citizens allowing them to reside temporarily in Mexico City, while many more simply entered on tourist visas, offering them the chance to remain in the country and work in jobs based overseas for up to six months.
SEE ALSO: Headhunters in Mexico: find great talent in a country full of potential
While the influx has been a boon to many parts of the economy, with the likes of work cafes popping up and thriving in areas popular with digital nomads, it has also created problems for many residents, who are being priced out of areas as rental prices have spiraled.
This has been exacerbated by a major increase in short-term rentals in those same areas, seeking to capitalize on and cater to the influx of visitors, but has come at the expense of residents because those properties are taken off the normal rental market.
While the proposal has not yet been formally debated by the Congress of Mexico City, it is likely to attract a significant amount of support, with public concern about rising prices and gentrification in certain parts of the capital building for years. Guillen's party holds almost a quarter of the chamber's seats.
What remains unclear is how enforceable it will be in terms of verifying overstay within the city limits, as well as what pushback may be felt from groups that have particularly benefited from the arrival of digital nomads.
Serviap Global helps companies hire top local talent in Mexico
At Serviap Global, we help companies hire outstanding professionals throughout Mexico without needing to set up a legal entity or worry about dealing with unfamiliar regulations.
We offer employer of record (EOR) services and contractor hiring, as well as recruitment services to help find direct hires, and we have an established recruitment network with a long track record of success in identfying outstanding talent in Mexico.
Contact us to find out more about how we can help you quickly and compliantly hire professionals in Mexico, or anywhere else.
Contact us