For those looking to expand their business globally, there are often opportunities in emerging markets. Doing business in Mexico has particular advantages, such as a stable political and macroeconomic environment. Ranking 15th in the list of global economies, Mexico can also be the gateway to the other Latin American countries.
The vibrancy and diversity of Mexican culture, its history, culinary traditions, rapid urban growth, and development make it a very lucrative place for investors. That's why more and more people are looking for an employer of record in Mexico and we've listed the pros and cons of doing business in Mexico to give you a head start.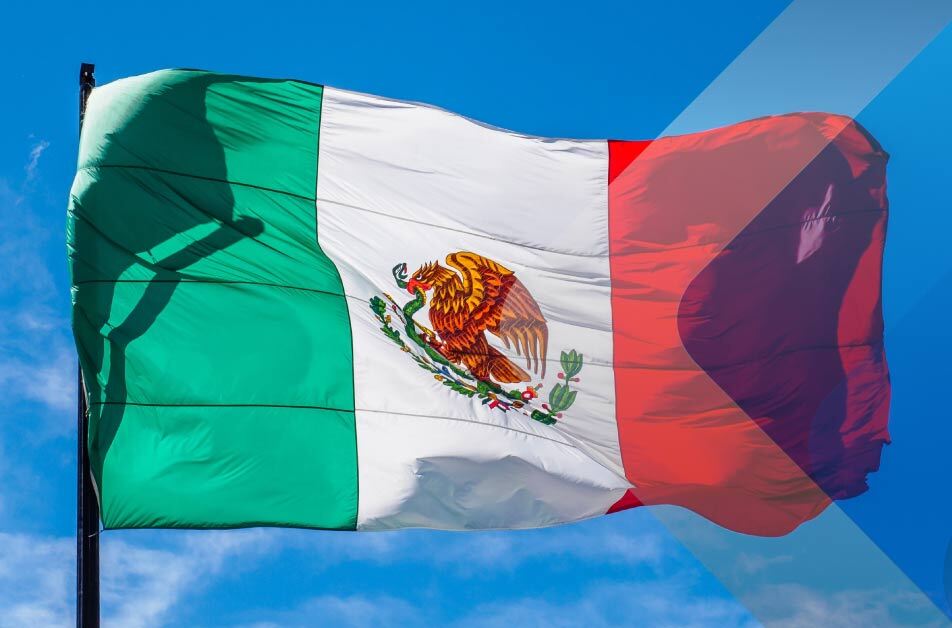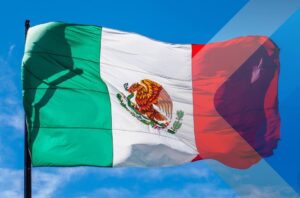 Why do Business in Mexico? 
Mexico is the second-largest economy in Latin America and is predicted to eclipse the GDP of most European nations by 2050. Globally, it ranks 60th in terms of ease of doing business, and second within Latin America (after Chile). Hiring headhunters in Mexico will help you enter this exciting market.
Geographically, it is close to the world's biggest consumer market, the US, and its own consumer population is around 120 million. This gives it an important strategic location with access to the Pacific and Atlantic oceans and trade links with both North and South America as well as Asia and Europe. As nearshoring becomes more of a concern, this is another growth area.
Mexico's tertiary sector is the largest contributor to its GDP; retail, wholesale trade, and real estate services each account for about 10% of the total GDP, followed by transportation (6.5%) and financial services (4%). Mexico receives robust global investment, where the USA accounts for 43% of the total Foreign Direct Investment, with financial and trade services receiving the second-most capital. All these factors position Mexico as one of the most sought-after destinations for doing international business. 
The main advantages of doing business
To make investing in Mexico more lucrative, the Mexican government has developed its infrastructure with a particular focus on the transportation, telecom, and energy sectors. There is also a heavy emphasis on resource extraction such as oil. In recent years, there has been a lot of IT investment, in terms of education, training and tax breaks for startups.
Pros
Mexico has 11 free trade agreements with 44 countries – more than any other country in the world.
Mexico is directly linked to the consumer economies of both North and South America, meaning that business in Mexico reaches many people.
The country is ranked 11th globally for providing credit opportunities to new international businesses. In addition, many international companies have higher purchasing power when doing business in Mexico.
The United States Mexico Canada Agreement (formerly NAFTA) – a trading agreement between the USA, Canada, and Mexico – is expected to provide high stability to automobile, electronic, and energy industries doing business in Mexico.
Mexico offers access to a skilled workforce, with a competitive cost of labor. There is a large number of workers within the STEM fields and the average wage within Mexico is comparable to that of China. With trusted international PEO services like SERVIAP, you can hire a workforce that will work in a similar timezone.
What challenges will I find when doing business?
Doing business in Mexico will also have challenges. Though starting a business has been made easy over the years, you can still find some procedures complicated. There are certainly some drawbacks, which may put your business at risk.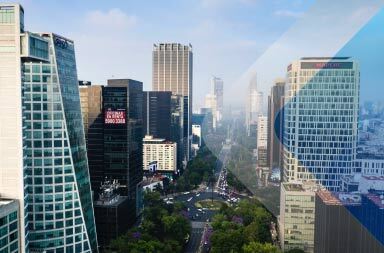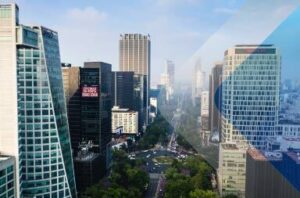 By working with Serviap Global as your employment partner, you can circumvent most the risks below
Cons
Building the infrastructure for your business in Mexico can be tough. Dealing with property permits and registration can take up to two months.
Processing taxes can be a difficult and arduous process for a business in Mexico, as the country has complex laws. Filing for social security and VAT, and then filing for tax returns can take up a very sizeable chunk of your time.
In Mexico, enforcing contracts can take up to 13 months, and within this process, there are 38 procedures to follow.
It is best to use or at least understand Spanish in communications. You may find it difficult to access resources or engage in meetings in other languages.
Legal Information to Consider 
Foreigners can own 100% of a Mexican corporation or start a business in Mexico, but there are still some important things to consider from a legal standpoint. Mexican law does not favor local businesses over those which are foreign-owned. However, it is important to research the legal framework of Mexico in advance to see what might be different from your home territory. It also pays to be up to date with things like Mexican working hours.
Instead of a common-law tradition (for example in the USA), Mexico follows a civil law tradition, where codified laws are used to make decisions, and penalties are pre-determined. 
To navigate through the legal process of Mexico, you can only hire local attorneys.
Insurance is an important matter to be considered and covered when doing your research, as Mexico does not recognize all foreign policies. Hiring a service that can assess your coverage and risks is a crucial step for you. 
Mexico is working to update its labor laws and align them to those of the USA. For example, it is looking to reform protection agreements.
If you're not residing in the country, this must be declared before starting a business in Mexico.
Serviap Global can help you to do business in Mexico
At Serviap Global, we assist companies with global hiring solutions in over 100 countries worldwide, including our home country of Mexico.
Our portfolio of services includes international PEO / EOR services, contractor hiring, and global talent acquisition to help identify candidates to hire directly.
Having started out in Mexico, we have grown during more than a decade of operations to establish a global presence, in the process earning a reputation as experts on hiring in emerging markets.
Contact us to learn more about how we can assist you. 
Contact us