What is an international PEO?
An international PEO is a company that enables businesses like yours to expand overseas by providing employment solutions in one or more countries within the same continent. A PEO takes care of all the legal and regulatory procedures for you, such as quickly and legally hiring and paying employees abroad, saving you the hassle of operating as your own foreign legal entity.
How do international PEO services work?
As we mentioned before, an international PEO services works by providing employment solutions to local businesses looking to expand abroad. The work of an international PEO is summarized like this:
1. Recruitment, hiring, and onboarding new employees
2. Legal and ongoing payroll management. Even if you do decide to establish yourself abroad, the PEO can still handle international payroll on your company's behalf
International PEO Services: Organization and Outsourcing
An international PEO works in the same way as an employment outsourcing, handling all kinds of employee administration processes such as hiring, managing employee payroll and benefits overseas on behalf of your business.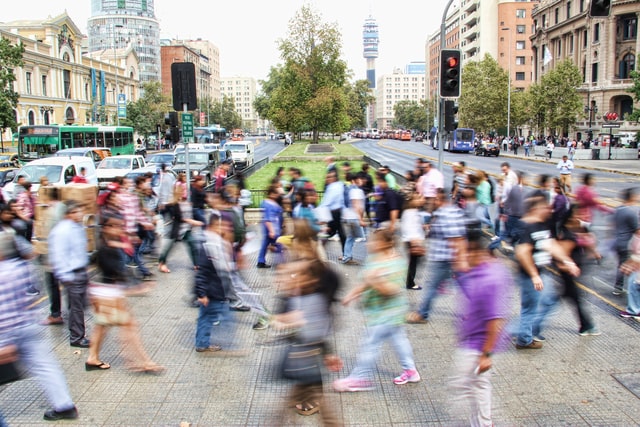 Let us show you how our EOR | PEO services can help you: Click here to get started
Benefits of hiring an International PEO Services?
Besides saving you and your business precious time and money, hiring the services of an international PEO has many other benefits, such as:
1. Saving your business from costly legal fines: Any good international PEO services will have the local resources to ensure your business is always 100% in line with the laws and regulations regarding employment classification and taxation of the foreign entity you decide to expand to.
2. Attracting only the best talent fit for your business needs: Because of their deep local market knowledge and expertise, you can rest assured that an international PEO will hire only the most qualified talent for your company.
3. Saving you time and money: If there's anything the pandemic has taught businesses all over world is that the key to success is working smarter, regardless of location. Remote work opened the door to a bigger and more diverse talent pool. Partnering with an international PEO will not only grant you the very best international talent, but it can also save your company thousands of dollars. A 2020 study conducted by Global Workplace Analytics revealed that businesses can save an average of $11,000 per year per part-time remote employee.
4. Ongoing and legal payroll management: Anyone who's taken their business overseas will tell you international taxes and payroll management can get really messy, real fast. The slightest oversight can make your business fall out of compliance, and you don't want that. Since an international PEO has legal presence in the country you're expanding to, it automatically frees you from these issues. An international PEO will make sure your employees abroad are paid on time and in full amount, removing any risks and potential liabilities.
5. Exponential business expansion: Globalization provides businesses with new markets and exciting opportunities for expansion. On the downside, this also means you'll most likely have to deal with costly fees and confusing foreign administrative and governmental regulations, which apart from costing you thousands of dollars in lawyers and accountants, could delay your business expansion for months, or even years! But no need to worry, an International PEO services takes care of all that for you, expediting your company's entry and exit from any country abroad by handling all the administrative tasks implied, such as complying with foreign laws and regulations at all times. Happy expansion!
Challenges of hiring a Worldwide or International PEO Services (PEO)
Now that we've let you in on some of the amazing advantages of hiring the services of an international PEO, it's only fair we go over the not-so-great aspects that come along with it, too. Part of the challenges a business can face when partnering with an international PEO can be, but are not limited to:
1. Being comfortable with sharing delicate information: When you hire an international PEO services, you're implicitly agreeing to let them handle most, if not all, of the legal and administrative requirements to keep your business abroad up and running. This means a PEO will have full access to your company's most confidential information. Some business owners may not be so comfortable with a having third party know such delicate information, which might result in tensions and difficulty reaching common ground.
2. Dealing with control issues: You might feel like you're the only one who knows what's best for your business. Well, things might go a bit differently if you decide to hire the services of an international or global PEO. If you're used to giving orders instead of following them, prepare to shift gears. Since an international PEO has all the legal expertise and regulation knowledge of the country you're looking to expand to, it's them who will be advising you on the best way to do things. This means you will probably have to follow their orders from time to time. If you're the kind of person that struggles to let go of control and instead prefers to handle all matters internally, a PEO might not be the best solution for you.
What is a global PEO company?
A global PEO is very similar to an international PEO services. Only instead of operating in different countries within the same continent as the latter, a global PEO expands around the world, providing bigger and better business expansion opportunities for your company.
What are the benefits of hiring a Global PEO?
Hiring the services of a Global PEO company is extremely beneficial to companies looking to expand abroad. Since a Global PEO takes responsibility for legal and HR processes, your company gets to keep its customers and work objective at the top of the agenda. In addition to that, there are four important areas you can benefit from when working with a global PEO provider: flexibility, time and costs, attracting only the best talent, and local HR support.
1. Flexibility: Hiring a global PEO company enables clients such as yourself to hire full-time employees risk-free without needing to set up a legal entity in the country they are looking to expand to.
2. Save Time and Costs: Establishing a legal entity in a whole new country is an expensive and time-consuming process. There are many requirements that you must acknowledge―keeping in mind total compliance with local policies and laws―to register your company. Certainly, these processes can be bypassed with the help of a global PEO, as you don't have to worry about a setup process and all the costs of operating physically in a new territory. A global PEO provider will help you to recruit and hire foreign talent from where you are.
3. Attract and retain qualified talent: A recent study revealed that 54% of business professionals are very concerned about finding the right talent with suitable skills for their job positions―where a lack of applicants is mentioned as the main reason for this concern. For these cases, a global PEO will help you access to new qualified talent. These applicants are carefully interviewed by the PEO, ensuring a correct fit with your business job requirements. Even more, a global PEO services offers better employee benefits and a variety of plans―such as private medical insurance, car leasing, life insurance, office leasing, work tools, etc.―to attract and retain top local talent.
4. Support from local HR Experts: A global PEO will give you the right HR support, ensuring compliance with local labor regulations and mitigating risks related to employment management.
How can an International PEO Services company help you expand your business in Latin America
Latin America is one the fastest growing markets in the world, so it shouldn't come as a surprise that many companies in the US are choosing to expand their business to their neighbor in the South through the help of an international PEO. With Serviap, you will partner with HR experts who completely understand the local culture and legal employment requirements. We cover countries from North America, Central America, The Caribbean, and South America―such as Mexico, Chile, Argentina, Canada, Brazil, among others.
Contact us
Contáctanos