The growth of teleworking seen in recent years has allowed more and more companies to consider hiring remote employees in other countries — a process that is now easier than ever, thanks to the emergence global hiring solutions that allow yo to recruit internationally without setting up a foreign entity.
As well as offering access to a broader talent pool, hiring professionals internationally can help build diverse teams with enriching perspectives and create a presence for companies in new markets without the need for a local office.
SEE ALSO: Call center outsourcing: 5 great destinations to consider 
Hiring remote employees in other countries can also offer significant cost-savings when the professionals being hired are based in countries where salary expectations are lower. For that reason, companies interested in onboarding overseas talent will often focus on hiring internationally in emerging markets.
Of course, global hiring is not without its challenges, and working with unfamiliar regulations is a major one. However, these can be mitigated by partnering with a seasoned provider, capable of helping you navigate the pitfalls associated with one market or another.
Contact us to find out how we can help you with hiring remote employees in other countries.
Hiring remote employees in other countries: benefits and risks 
Hiring remote employees in other countries brings benefits for companies but also some risks. Both are worth considering so you know how managing a global workforce might work for your enterprise.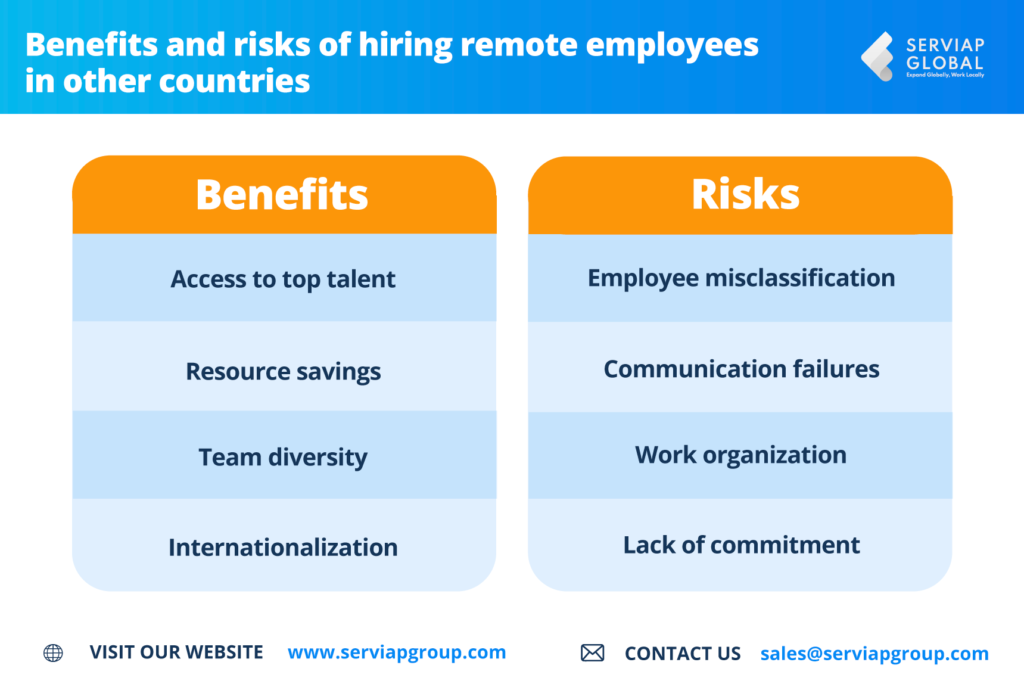 Benefits
Access to top talent: Remote work allows companies to hire skilled and experienced professionals who can contribute innovative ideas to their organizations. If the CV is good enough, the location may not be so important.
Top talent is not always on your doorstep. That makes it worth casting your net far and wide to search for quality workers, regardless of where they may be based, rather than settling for the local hire with fewer qualifications.
Resource savings: besides recruiting highly-trained professionals for your team, hiring remote employees in other countries makes it easier for you to work with that top talent at competitive prices.
For example, for young companies such as start-ups, companies in the United States and Europe can have IT experts working on their global teams from Africa, Latin America, and Southeast Asia. They can do the same tasks as any other employee at a more affordable price. 
Team diversity: an increasing number of companies seek to promote the fair treatment and active participation of all their employees through diversity, equity, and inclusion (DEI) action. By hiring remote employees in other countries, teams naturally become more diverse.
By working with people of diverse nationalities, cultures, and beliefs, employers enrich their company's culture and better understand the markets and regions where their global employees live for possible future business expansion.
Internationalization: any company that hires remote employees in other countries has representatives of their organization without having to move part of the operations to those territories. In other words, they internationalize their business.
These employees help organizations to have more geographic coverage. In addition, by being in different time zones, they can serve the needs of international customers more promptly, for example taking advantage of asynchronous working.
Risks 
Employee misclassification: one of the main risks of hiring remote employees in other countries is misclassifying personnel. While you may employ people on a full-time, scheduled basis who will be on the regular payroll, you may also work with international contractors.
An international contractor is an individual or group that works for their own company which provides services to one or more clients. They have flexible schedules and usually work for a specific project or period. Therefore, it is best to check local regulations to make sure you are legally compliant. You can also use Serviap Global's free employee misclassification risk calculator.
Communication failures: Hiring remote employees in other countries can put effective communication at risk, especially when time differences are significant and there is not a common language. These differences can result in misunderstandings that affect productivity.
To ensure that communication with your international teams is effective, use technological tools such as software that allows you to read and write instant messages, organize video calls, and send emails. If necessary, use translators to ensure you don't lose details of what your colleagues say.
Work organization: Planning and organizing the activities of an international team, as well as providing timely feedback, can be complicated, especially when communication is not immediate and remote employees may take longer to respond to a request than those in an office.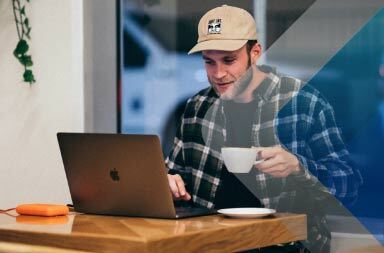 The best way to meet this challenge is to use calendars and online work platforms that allow you to share documents and files. If you need to discuss something with all team members, set up meetings when everyone is available.
Maintaining commitment: A key challenge associated with hiring remote employees in other countries — as well as at home — is building commitment to the organization among dispersed team members.
To make remote professionals feel part of the team, finding ways to recognize their achievements is important, as is offering them emotional salary benefits, such as opportunities for personal and professional development, flexible working hours, and access to leisure spaces.
3 options for hiring remote international team members
Any company that wants to build an international team by hiring remote employees in other countries has three main options to choose from, which are described below:
1) Via an EOR
One of the most practical solutions for hiring remote employees in other countries is an employer of record (EOR). These third parties offer staff outsourcing and are specialists in global recruitment through their established entities and hiring networks. 
By working with an EOR, companies do not have to worry about opening an entity or subsidiary. In addition, the employer has experience in the local market, is familiar with labor and tax regulations, and can assist clients with talent acquisition, hiring full-time employees and contractors, and processing work permits and visas. 
When working with an EOR in hiring remote employees in other countries, any risk of non-compliance and misclassification of employees is minimized. As legal employers, these providers assume all legal liability involved in overseas recruitment. 
In exchange for their services, which may also include payroll and human resources administration for their clients, an EOR usually establishes a monthly fee. It's best to go with experienced providers who can adjust to the needs of your company.
2) As contractors
An alternative to hiring remote employees in other countries is to work with them as international independent contractors. These professionals are individuals or collectives that operate independently for their own company, which provides services to multinational firms.
Although they may work for a single company as if they were a regular employee, contractors often have flexible schedules that allow them to operate for more than one employer at a time and to participate in different projects.
Contractors' experience and flexibility are key advantages of working with them. However, before opting for this form of recruitment, companies should be aware that misclassifying them can have legal repercussions and the payment of possible fines.
Also, since they are not part of the company payroll, they do not enjoy the same rights as a full-time employee. However, they are still protected by specific labor and tax rules. To avoid legal problems, companies also collaborate with employers of record who work with international contractors among their offerings.
3) Hiring directly
Directly hiring remote employees in other countries can be complex, especially when recruiting directly. First, having a legal entity in each territory is necessary, which entails complying with registrations with the authorities and obtaining permits to operate.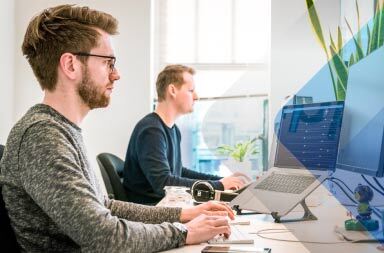 Having legal entities abroad is also an investment of resources. It can be a good idea for companies that plan to remain in specific markets long-term and form teams with many employees. 
In addition, direct hiring involves being responsible for the entire recruitment process, from promoting job openings and screening potential candidates to negotiating salary and benefits. 
This hiring option requires extensive knowledge of how the market where you want to operate works. It is high-cost, both financially and in time. However, for businesses thinking in the long-term it is a possibility.
Serviap Global can help companies thinking of hiring remote employees in other countries
At Serviap Global, we assist companies with hiring remote employees in other countries, with our reach extendeing to more than 100 nations worldwide. 
Our portfolio includes international PEO / EOR services, contractor hiring, and global talent acquisition to assist with identifying top candidates to hire directly.
Contact us to find out more about how we can help you.
Contact us