For growing companies that need to boost their headcount quickly, recruitment can be a challenge. To be able to effectively meet such needs, a increasingly popular choice is to work with a recruiting as a service provider.
While recruiting as a service (RaaS) — more commonly referred to as recruitment as a service — can take different forms, this talent acquisition model involves companies outsourcing their recruitment processes to specialized third parties. That includes sourcing, vetting, and interviewing candidates, as well as onboarding those who are selected for roles.  
SEE ALSO: Call center outsourcing: 5 great destinations to consider 
By leveraging the expertise of dedicated recruitment professionals, companies are able to overcome a major obstacle associated with rapid growth, while also having the chance to focus on their core operations, knowing that finding the talent they need is taken care of.
Contact us to find out how we can help you with recruitment services.
What is recruiting as a service?
Recruiting as a service is an increasingly popular subscription-based service that provides businesses with access to a team of experienced recruiters to help them find and hire the best talent. RaaS providers offer a wide range of services, including job posting and advertising, candidate sourcing and screening, interview scheduling and coordination, offer negotiation and placement, and onboarding and support.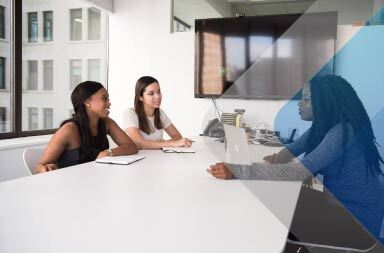 Recruiting as a service can be a particularly valuable solution for small businesses and startups that may not have the in-house resources or expertise to handle recruitment effectively. RaaS providers can help businesses to save time and money by outsourcing the recruitment process, gain access to a wider pool of qualified candidates, improve the quality of their hires by leveraging the expertise of professional recruiters, and reduce the risk of hiring mistakes.
RaaS providers typically charge a monthly subscription fee, which is typically based on the number of open positions or the size of the company. Some RaaS providers also charge additional fees for certain services, such as background checks or reference checks.
When a company contracts a provider for recruiting as a service, the RaaS provider will first work with them to develop a job description and post the job opening on relevant job boards. The recruiting as a service provider will also source and screen candidates, and schedule interviews with the hiring company. Once the hiring company has identified a candidate that they are interested in hiring, the RaaS provider can help with offer negotiation and placement.
Recruiting as a service can be a valuable solution for businesses of all sizes that are looking to improve their hiring process.
3 options for efficient recruitment
There are different ways to approach recruitment methods and identify the right candidates efficiently, including recruiting as a service. This choice depends on aspects such as the size of your company, the roles to be filled, and the types of contract you want. Here are common alternatives to this process.
Working with a recruitment agency
A common choice among companies seeking assistance with hiring is to work with a specialized agency. Such companies may provide a subscription-based service in the RaaS model, or can provide more traditional recruitment services, whereby they work on a position-by-position basis.
This can be a good choice for hiring domestically if your company does have the capacity to meet its recruitment needs during peak periods.
Once new hires are integrated into your team, it is up to you to manage aspects such as payroll and employee management, as well as onboarding and offboarding. This can be a safe solution for fast hiring, especially when filling temporary or short-term positions.
Working with an employer of record
An employer of record (EOR) offers another option for companies looking to outsource recruitment, especially those seeking to hire internationally.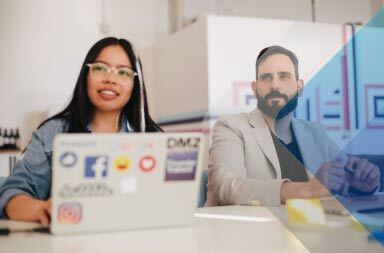 An EOR helps companies to hire top professionals around the world without needing to set up a foreign entity in each country or worry about compliance with unfamiliar regulations. 
Because an EOR hires those professionals via its own local entities, taking care of their payroll and administration in the process. Thos professionals, meanwhile, report directly to the hiring company, meaning that they operate just like direct hires based overseas.
An EOR may also offer a subscription based service akin to recruiting as a service, which will likely be most attractive to companies with a significant and ongoing need to find and hire international professionals.
Keeping it in-house
Both international and national recruitment can be done in-house, although that does require an experienced HR team in order to be an effective approach. For companies planning to take this route to hire international team members, opening legal entities in other countries is also a neccessity. 
This option will generally be most suited to large companies that are committed to establishing a medium- to long-term presence in a particular market. Because entity formation can be time-consuming and that it also requires local support staff to administer the entity and the professionals contracted to it.
In many cases, companies planning to go down the route of opening foreign entites and hiring directly can still benefit from working witrh an EOR, which could initially provide support by onboarding local professionals while the entity formation process is ongoing, and subsequently providing standalone recruitment services.
Serviap Global offers global hiring solutions 
Serviap Global assists companies with global hiring solutions in over 100 countries worldwide. Our portfolio includes international PEO / EOR services, contractor hiring, and global talent acquisition to assist companies with finding direct hires. 
Contact us for more information on recruiting as a service and more benefits of an EOR collaboration.
If you were interested in this article on recruiting as a service, check out more of our coverage.
Contact us