Searching for professionals in Latin America's second biggest economy can be simple and smooth. While it takes time, money, paperwork and must comply with local regulations, one of the easiest ways to hire national talent is through headhunters in Mexico.
A headhunter in Mexico, as elsewhere, is an individual or company that specializes in finding specific profiles for their clients. These professionals are not usually listed on regular employment platforms, so many companies prefer to outsource this search, which is often costly and time-consuming, especially when recruiting internationally.
Headhunters in Mexico, also known as executive recruiters, have extensive knowledge of the local market and recruitment networks throughout the country, including headhunting services in Mexico City, the capital, most populous city, and political and financial center.
In addition, if a company needs to fill a vacancy with people specialized in a specific region of the Mexican territory or with a particular background, headhunters in Mexico can find the professional who best meets the position's requirements, even if they are part of another organization. 
Finding the best talent through headhunters in Mexico depends on several factors, such as the budget allocated for recruitment, the number of vacancies and their requirements, the availability of professionals, and the labor laws, which can be very specific and have several clauses.
If you are interested in hiring the best national talent through headhunters in Mexico, either in its capital city or in some of the most important and fastest-growing cities, contact us to find out how we can help you.
Headhunters in Mexico: country overview
Mexico is a vast country, with over 1.9 million square kilometers, and has nearly 130 million people who call this nation home. The population is concentrated in cities such as the capital, Guadalajara and Monterrey among others.
Thanks to its strategic location as the gateway from North America to Latin America —bordered to the north by the United States and to the south by Guatemala and Belize— this nation allows the transit of goods from north to south and vice versa. It also has well developed ports with access to both the Atlantic and Pacific oceans, facilitating the entry and exit of products to and from destinations in Asia, Europe, and Africa. 
Although Mexico is a resource-rich nation with an important history of crude oil production, it is still a middle-income country with an export-oriented economy that has benefited from more than 10 international trade agreements with 50 countries.
Mexico has a natural, cultural, ethnic, linguistic, and gastronomic diversity recognized worldwide, making it an attractive tourist destination for foreigners for its natural areas and archaeological ruins throughout the country.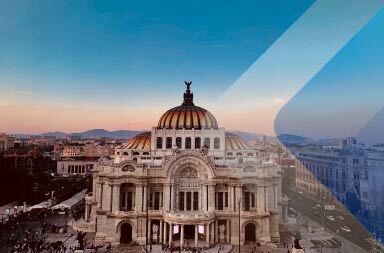 In terms of education, it is free, secular, and compulsory at all levels. At higher education levels, it boasts the best university in Latin America, the National Autonomous University of Mexico (UNAM), as well as many other high-ranking institutions.
Thanks to the boost in science, research, and new technologies, there is a diversity of highly trained professionals with not only bachelor's degrees but also master's, doctorate, and postdoctoral studies, profiles that are highly sought after by headhunters in Mexico.
The minimum daily salary in Mexico is 207 pesos for the country's interior and 312 pesos for the border areas, approximately 12 and 18 dollars, respectively. In addition, Federal Labor Law establishes that the working hours are no more than 48 per week. Paid vacations are 12 days after one year within an organization.
What will headhunters in Mexico do for you?
Headhunters in Mexico aim to identify the best talent to fill specific vacancies in their clients' companies, which may be in Mexican territory or other parts of the world and with expansion projects. 
To speed up the search, these suppliers know the local market, business culture, traditions, and labor and tax laws and have recruitment networks not only in Mexico City but throughout the country that facilitate the search for talented professionals. 
Headhunters in Mexico and in other Latin American countries where they offer their services can provide a search for professionals in any sector or specialize in one, in addition to working on a contingency basis, especially when employers are unable to find the right person to fill a position in their organization. 
Generally, headhunters in Mexico will charge for their services when they can place a candidate in an organization. The fee may vary according to the percentage agreed upon concerning the total salary of the new employee's first year.
Additional services headhunters in Mexico may offer
Headhunters in Mexico help clients find custom profiles but can also offer more complete services as an employer of record (EOR). This third party assumes legal responsibility for the recruitment and management of personnel. 
An EOR, also known as a professional employer organization (PEO or international PEO) for its co-employment services, finds personnel to join an organization and hires and manages them following local regulations.
The EOR has local entities in Mexico, so its clients will not have to open one to employ professionals. This benefit saves time and money and facilitates entry and exit of the Mexican market without so many complications. 
As part of their services as a registered employer, headhunters in Mexico will be familiar with the labor market, has strong recruitment networks, and knows the local labor and tax laws, so companies will minimize any risks when recruiting talent.  
In addition to handling paperwork, an EOR manages payroll, taxes, employee benefits, contract termination, and the legal responsibilities that come with it. 
All professionals hired through headhunters in Mexico City or elsewhere in the country will report to the organization to which they add their talent, not to the headhunter in their role as EOR.
Differences between headhunters in Mexico City and an EOR
While a headhunter may offer employer of record services and vice versa, they are different. The headhunters in Mexico City tend to focus on sourcing, identifying, and presenting the best talent to the companies that acquire their services.
An EOR, on the other hand, in addition to searching for and identifying the best talent on behalf of its clients, acts as a legal employer and assumes all hiring responsibilities under Federal Labor Law.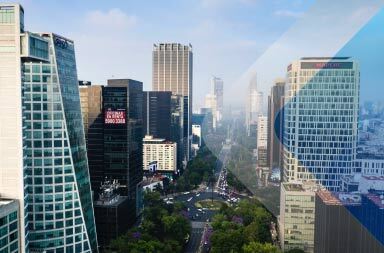 While a headhunter specializes in finding personnel to fill a vacancy within an organization, often in record time, an EOR is in charge of compliance with local regulations so that its clients avoid legal misunderstandings and possible fines.
The headhunter in Mexico will generally only get paid once they have found the professional the client is looking for, while the EOR receives a monthly percentage for each worker hired through its established entities.
Advantages of working with headhunters in Mexico
Searching for qualified professionals through a headhunter in Mexico has several advantages, such as access to the top talent in the country. These providers have access to competent professionals often outside traditional recruitment channels and are challenging to find. 
The more experience a headhunter has in Mexico, the more they will know about the local market and the talent competition. For this reason, it is worth taking the time to choose the best provider that understands companies' hiring and expansion needs. 
A headhunter in Mexico also handles the initial stages of the recruitment process on behalf of their clients, such as screening resumes, reviewing letters of motivation, and initial interviews, which helps save time and money. 
Working with a headhunter in Mexico guarantees confidentiality throughout the process, protecting both the client's and the candidate's privacy. Sometimes, the professionals with the skills and knowledge that best match the vacancy in question are already part of another organization.
6 steps to recruiting via a headhunter in Mexico
Relying on a headhunter to find your new staff members in Mexico is easy, following these steps: 
1) Establish profile
According to your organizational objectives and hiring needs, define the candidate profile to add to your talent pool and share it with your headhunter in Mexico. Be precise about the skills, experience, and knowledge they should have; this way, your headhunter can find them faster. 
2) Candidates screened
Once you share with your headhunter in Mexico what kind of professionals you require, how many, and in which areas of the country they should be based, this provider will identify the candidates that meet the requirements of the vacancy, and that may even have additional training that will add value to your company. 
3) Profiles passed to hiring company
After a rigorous search and selection of candidates in its recruitment networks, the complete profiles will be shared with the client, whether the company is looking to fill a vacancy or a third party offering its global talent recruitment services. 
4) Interviews carried out
The selected candidates will go through a couple of rounds of interviews, the first one to get to know them and have them talk about their background and another one to evaluate their knowledge. Those who obtain the best results will be considered for hiring, a decision that will be made by the company that requires their talent. 
5) Job offers made
Once the Mexican applicants who will be part of the organization have been selected, they will receive job offers. If both parties agree with the clauses and salaries approved, contracts will be signed following the Federal Labor Law, which applies throughout Mexico.
6) Candidates onboarded
When you rely on a headhunter in Mexico to find the best-qualified professionals, incorporating these can take just a few weeks, so they can quickly begin to solve their first tasks, meet their co-workers, and add value to your organization.
Serviap Global helps you find and hire the best talent in Mexico
At Serviap Global, we have over a decade of experience as an international PEO / EOR services provider, talent acquisition in Mexico, and international contractor sourcing. 
Our roots are in this country, so we have extensive local market knowledge. We also have entities in Latin America and more than 100 countries worldwide, where we source and hire top talent. 
Contact us for more information about our talent recruitment services in Mexico, its capital, and major cities. 
If you liked this article on headhunters in Mexico, read the rest of our coverage, or check out our salary paycheck calculator to estimate an employee's net salary and total cost to an employer in dozens of countries.
Contact us