Our diverse executive team is packed with the expertise, energy, and international experience needed to help our clients meet their goals.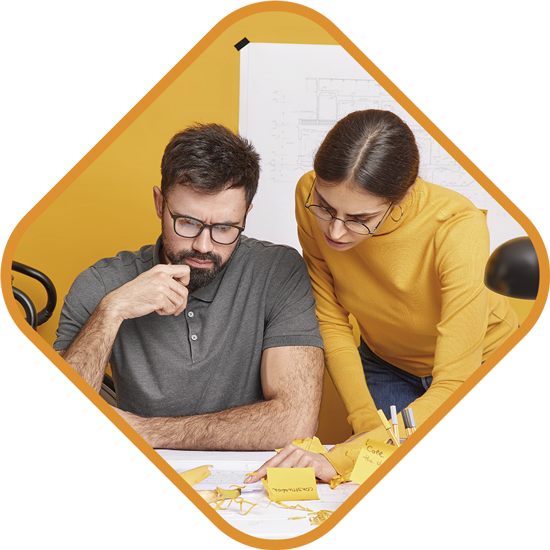 Our international and multilingual executive team has years of leadership experience and a deep collective knowledge of international PEO / EOR services. All of our senior team members share the company's commitment to service excellence and continuous development.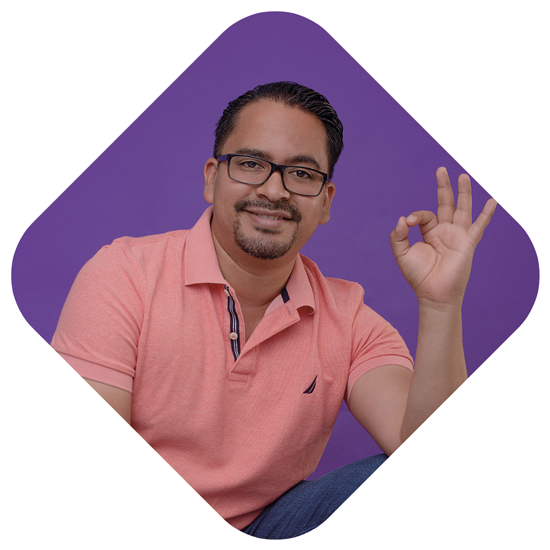 Victor Anaya
Co-founder and CEO
Biography
Victor Anaya co-founded Serviap Global in 2010 along with his two brothers, evolving the family's HR software business into an international PEO / EOR services provider, after developing an awareness of the desire among businesses to work with international talent and anticipating the growth in remote working that today makes hiring overseas so viable for many companies.

Initially Victor focused on cultivating clients and developing commercial relationships, which helped propel the company from its origins in Tlalnepantla de Baz, on the outskirts of Mexico City, to an international organization with a presence in multiple continents and a network of partners that allows Serviap Global to assist clients worldwide.

While the company has witnessed exponential growth since Victor was appointed CEO in 2017, it has always remained true to its roots, and today the company is proud to still be headquartered in Tlalnepantla – where Victor and his brothers grew up.

Outside work
As a proud father and husband, Victor spends a lot of his free time with his wife and two young children, as well as with his parents and siblings. Beyond that, he is actively engaged in the local community, dedicating time to good causes, with particular focus on social development and support for children facing hardship.

When socializing with friends and colleagues, Victor enjoys nothing more than sharing a good meal and discussing current events.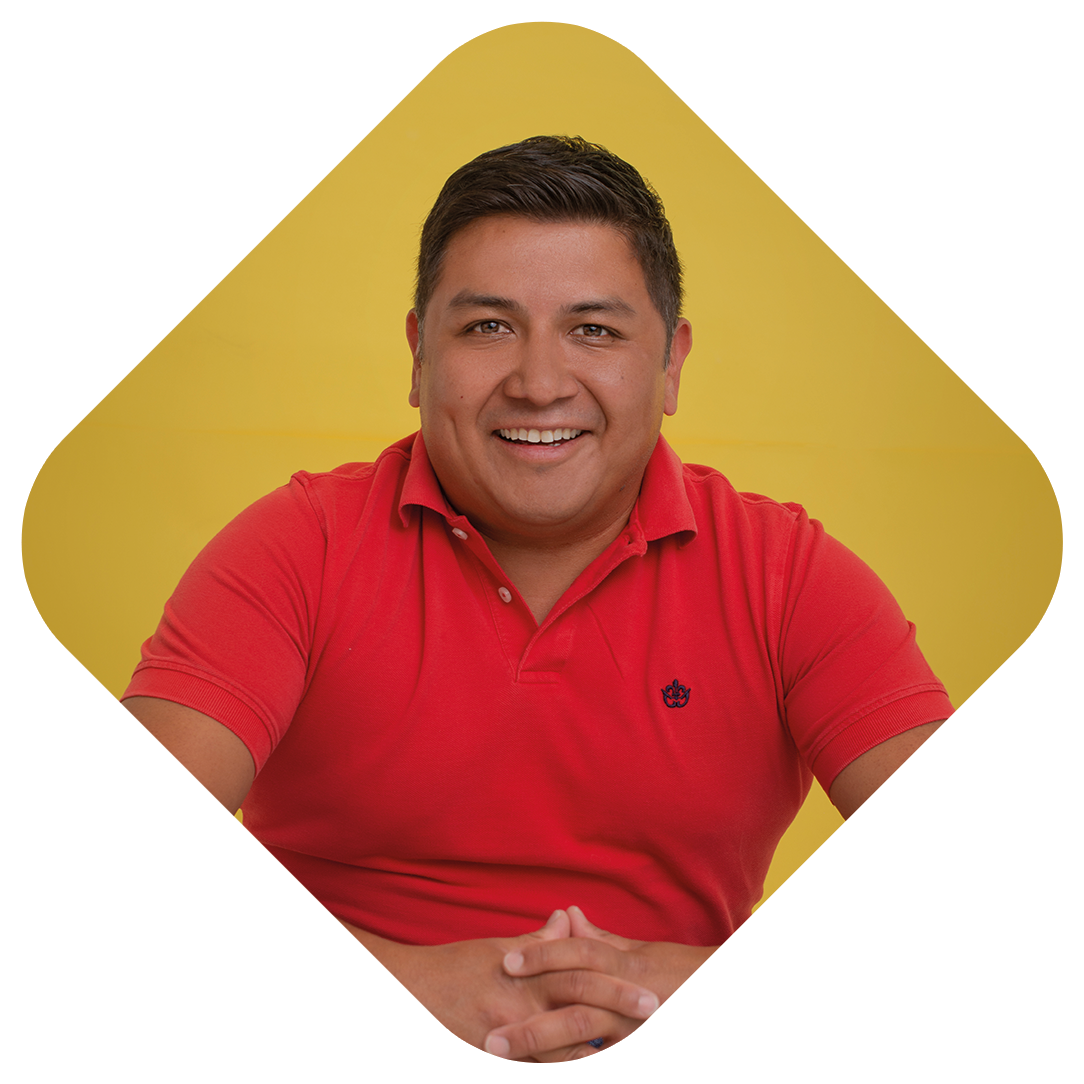 Jorge Carmona
Chief Financial Officer
Biography
Jorge Carmona has more than 15 years of experience working in finance roles, and prior to joining Serviap Global in 2021, his professional history included working for global brands in both the food and pharmaceutical industries.

During his career, Jorge has built up significant experience in the likes of strategic planning, new business and product development, mergers and acquisitions, development of integrated business plans and control tower processes.

At Serviap Global, as well as monitoring and managing the budgets of the company and each individual department, he is involved in the likes of evaluating investment projects, providing forecasts related to new incorporations, and analyzing profit and loss as part of his work producing financial statements.

Outside work
Jorge loves to spend as much of his free time as possible with his family, as well as keeping active. Among his favorite sporting activities, he enjoys running, boxing, and playing gold whenever he has the chance.

Jorge also enjoys reading, with particular interest in business- and finance-related topics. He also likes to share a good meal with friends and visit new places when the opportunity arises.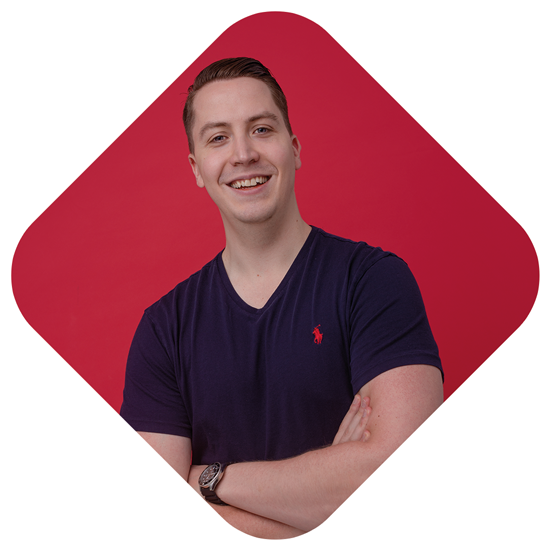 Simon Heuer
Head of Account Management
Biography
Originally from Germany, Simon moved to Mexico in 2014 to complete a double degree in international business and marketing, studying at Monterrey Institute of Technology and Higher Education.

After finishing his studies, Simon moved to Mexico City, where he worked as commercial manager for a large co-working company, before joining a Big Four accounting and consultancy firm as a senior associate. He subsequently served as vice president of sales at a Spanish recruitment startup which earned unicorn status during a funding round which opened prior to his departure.

As head of global account management, Simon works directly with new and existing clients, as well as overseeing the business intelligence team and leading on the development of tools and processes that benefit the company's client base.

Outside work
Simon loves to travel, having visited 29 countries. In mid-2022, he relocate to Madrid, Spain, where he is currently based.

As well as traveling, Simon enjoys reading about business and innovation, cooking, and being active, including hiking and going to the gym.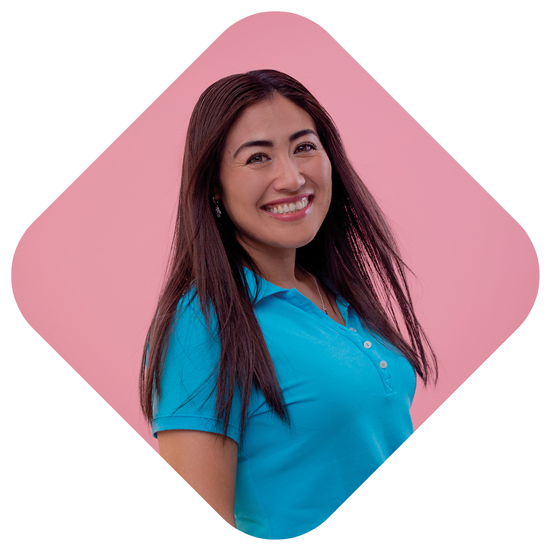 Tania Galindo
Global ICP and Procurement Manager
Biography
Tania Galindo holds a bachelor's degree in economics and finance from Universidad del Valle de México, as well as a master's in innovation for business development from Monterrey Institute of Technology and Higher Education.

Prior to joining Serviap Global in January 2022, she worked in a range of management roles focused on purchasing, logistics, and supply chain, including for both Mexican and international companies involved in the likes of construction, manufacturing, and jewelry production.

As global ICP and procurement manager, Tania is focused on overseeing the company's buying processes and helping Serviap Global build up its network of trusted partners around the world, which today allows the company to assist clients in over 100 countries worldwide.

Outside work
Tania enjoys traveling whenever she can, and particularly likes sampling new cuisines and experiencing different cultural offerings when she gets to travel.

Tania loves being active and especially doing outdoor activities, as well as spending time with her family.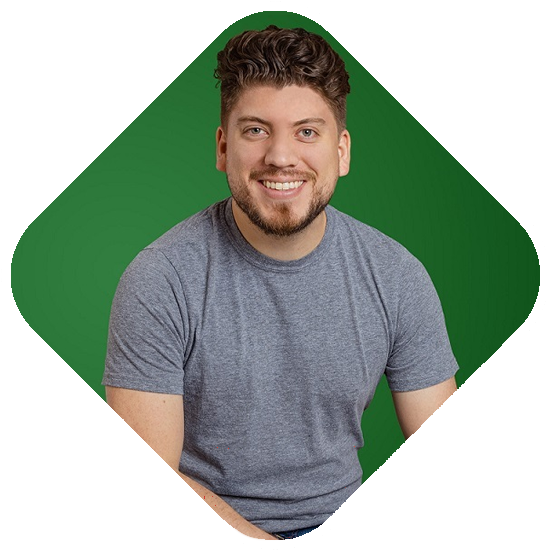 Mark Muñoz
Head of Technology
Biography
Mark Muñoz is a self-taught web developer and computer programmer with more than a decade of profesional experience that has seen him develop and program for major international brands, as well as founding and leading Blockdemy, a company focused on training professionals on blockchain technology and cryptocurrency.

Since starting out in 2018, the company has grown rapidly, with more than 5,000 people graduating from its programs around Latin America, and Blockdemy has become a reference point in the region's blockchain ecosystem in the process.

Mark studied industrial engineering at Mexico's preeminant National Autonomous University of Mexico (UNAM), during which he also taught programming through UNAM's Computer Technology Program, helping to grow the ecosystem of web programmers within the university.

Outside work
Mark is a regular attendee and speaker at conferences dedicated to the blockchain ecosystem in Latin America, where he shares his knowledge and passion about technology, automations, team building and standardizing processes. He is also active on social media, where he shares tips related to technology.

Beyond his passion for tech, Mark is known for being a lover of tacos and coffee, as well as being a keen movie watcher and having a strong interest in space and astronomy.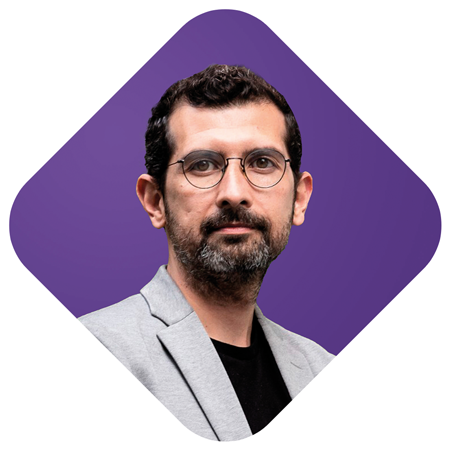 Pepe Villatoro
Advisor
Biography
Pepe Villatoro is a Mexican entrepreneur and business growth expert based in Madrid, Spain, who is the co-founder of international networking phenomenon Fuckup Nights, which he helped expand into more than 300 cities across 90 countries.

Pepe has vast experience in helping companies to grow into new markets, including serving as general manager for north Latin America for one of the largest coworking companies in the world, as well as leading the expansion of one of the biggest players in the EOR market into southern Europe and north Latin America.

Pepe has also co-founded and led a range of social enterprise ventures, related to the likes of ecotourism, publishing, and coworking.

Outside work
Pepe loves spending time with his wife and dog. He's passionate about reading both fiction and non-fiction. He likes to exercise daily as well as running a couple of times a week.

Pepe loves the rituals around food. As they say in his family, he doesn't eat to live, he lives to eat. He's also an avid traveler that lives a few months outside of his homebase every year.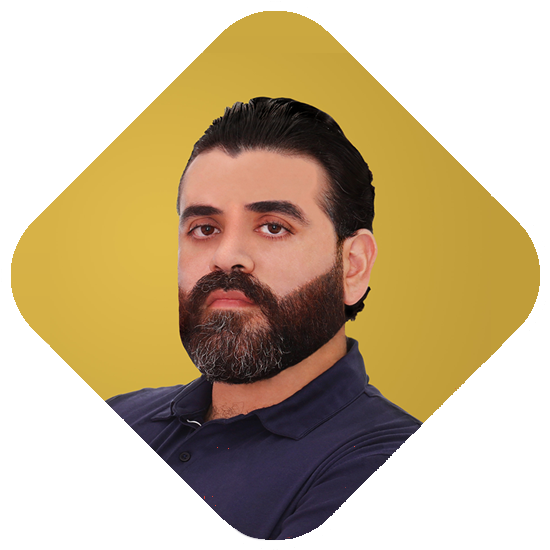 Ricardo Guerra
Head of Sales and Business Development
Biography
Ricardo Guerra has over 15 years of experience in outbound and inbound sales, both in B2C and B2B environments, with particular expertise in developing go-to-market strategies for global business development

He has previously occupied senior sales and business development roles for major brands in the global hiring and tech sectors, and he has extensive of experience of building and nurturing international teams.

Ricardo studied at Mexico's highly-regarded Universidad del Valle and holds a double degree in sales strategy and management along with marketing. He is currently pursuing further studies in business and sales direction.

Outside of work
Ricardo is a keen traveler and prior to joining Serviap Global he had the chance to visit numerous countries, including an externded stint in Canada, during a well-earned career break.

He is also a foodie, and loves to seek out new and interesting places to eat, in his base in Mérida, Yucatan, as well as anywhere else he gets the chace to visit.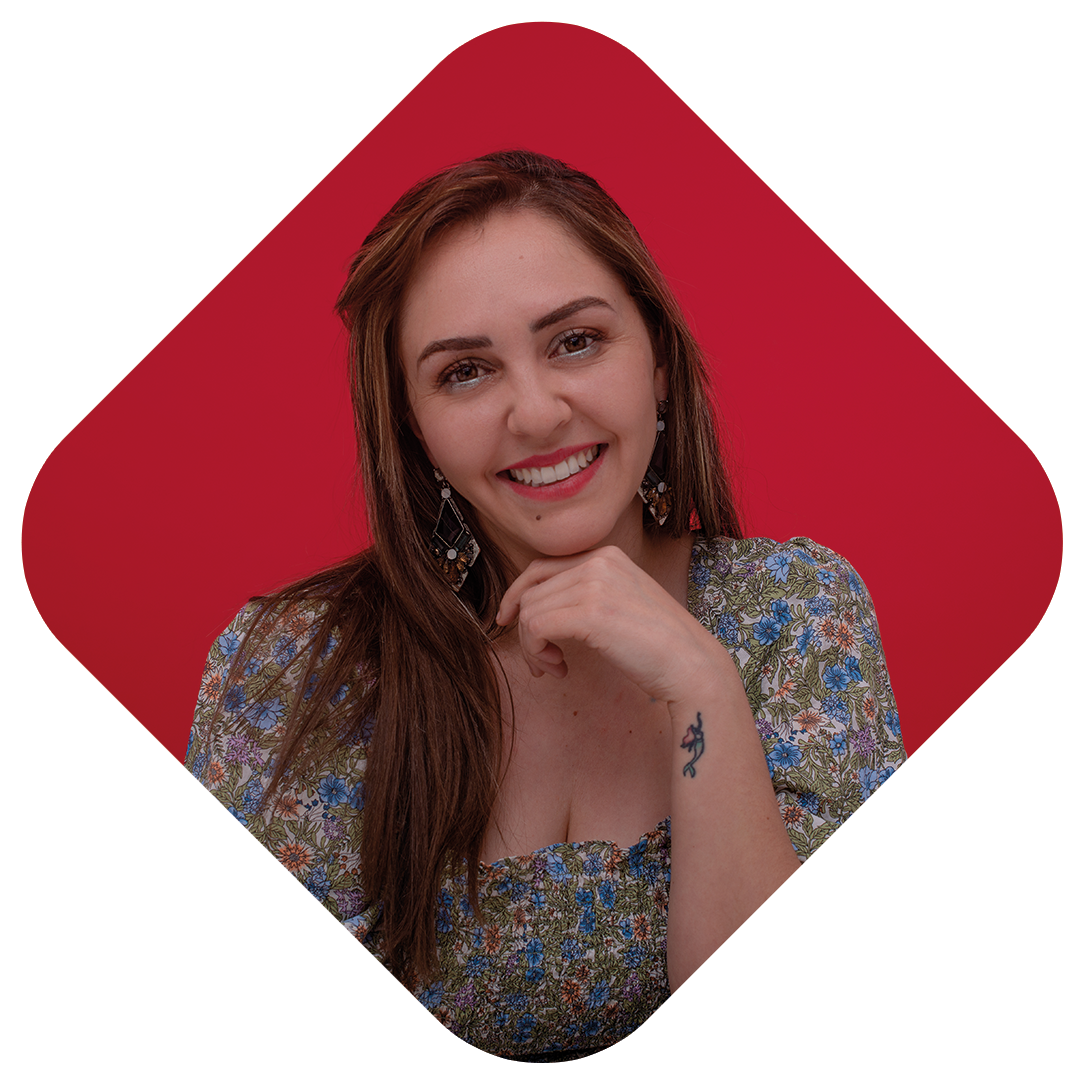 Verónica Cornejo
Head of Legal
Biography
During almost a decade as a practicing corporate lawyer, Veronica has worked in both the public and private sectors, including for large companies in the human resources and finance industries.

Since joining Serviap Global in October 2019, she has been involved in company incorporations, dissolutions, and liquidations, as well as the likes of corporate bookkeeping and auditing, drawing up and reviewing contracts, leading on legal proceedings on behalf of the company, and other corporate legal matters, such as intellectual property registrations.

As well as holding a law degree from Mexico's highly-regarded Universidad del Valle, Verónica also holds a diploma in corporate law from the prestigious Universidad Iberoamericana, and is a certified compliance officer with training in anti-money laundering and financing of terrorism.

Outside work
In her free time, Verónica is an avid reader, with a particular passion for historical novels. She also enjoys going to the movies and is a keen swimmer. On top of that, she is a collector of anything related to mermaids.

As a passionate animal lover, Verónica likes to support local animal protection organizations as much as she can, as well as contributing to groups involved in community development.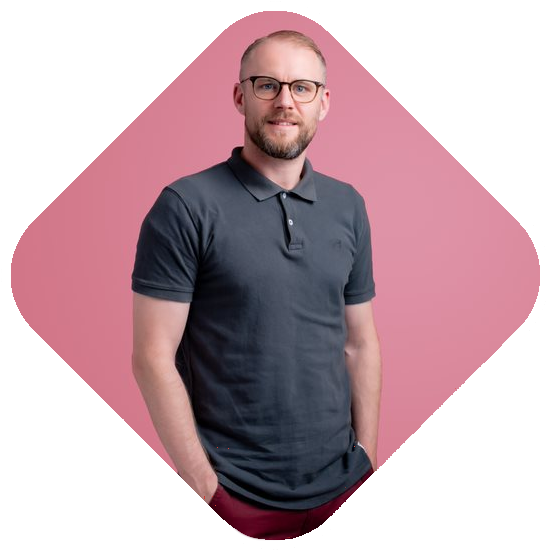 Charles Parkinson
Marketing Director
Biography
Charles Parkinson is a British national based in Bogota, Colombia, who initially moved to Latin America to work in journalism. As a journalist he has covered a wide range of subjects and served as an editor, print journalist, and correspondent, while his freelance work has appeared in numerous well-known international publications.

Charles initially used his writing and editing skills to move into marketing following the onset of the global pandemic in 2020, and quickly found that he enjoyed the work immensely.

Before joining Serviap Global in 2022, he led the marketing team for a fast-growing professional services company based in Bogota.

Outside work
Charles is an active person, who cycles, walks, and goes to the gym regularly. He also enjoys going to the movies, as well as trying new foods and restaurants.

He tries to travel as much as possible, both inside and outside Colombia, and hopes to be able to explore more of South America in the future.
At Serviap Global, we are an equal opportunities employer that understands the value of diversity when building great teams. If you are looking to work in a dynamic international environment, we look forward to hearing from you.