A professional employer organization (PEO) hires overseas staff on behalf of its clients, allowing them to avoid establishing a local entity, as well as providing the guarantee that all local regulations will be adhered to. For investors interested in engaging in the Mexican market, hiring via a Mexico PEO can be an attractive option.
Because when you hire staff through a PEO in Mexico, you can have people in place in little more than the time it takes to find them and are able to tap into your provider's established recruitment network to identify top talent quickly.
When seeking out PEO services in Mexico, it is worth noting that many providers will refer to themselves as an employer of record (EOR). While some providers will differentiate between PEO and EOR, they are essentially the same service.
SEE ALSO: Hiring employees in Mexico
The Mexican market is particularly attractive for Canadian and US companies, given the proximity of the countries – with the 1,954-mile (3,145 km) land border between the United States and Mexico offering easy access between the two countries.
That has seen a major belt of industrial production build up on the Mexican side of the border over recent decades, with generous tax incentives established to encourage industrial development.
But even for operations based further south in Mexico, that proximity means that site visits and periodic face-to-face meetings with a Mexico PEO or any other partners are only a short flight from most major Canadian and US cities.
For potential investors, Mexico offers a diverse array of opportunities, being a major agricultural producer with a well-established manufacturing base, which is also home to a large and growing pool of skilled talent – especially in the tech sphere, with Guadalajara, Mexico City, and Monterrey the major hubs of innovation in the country.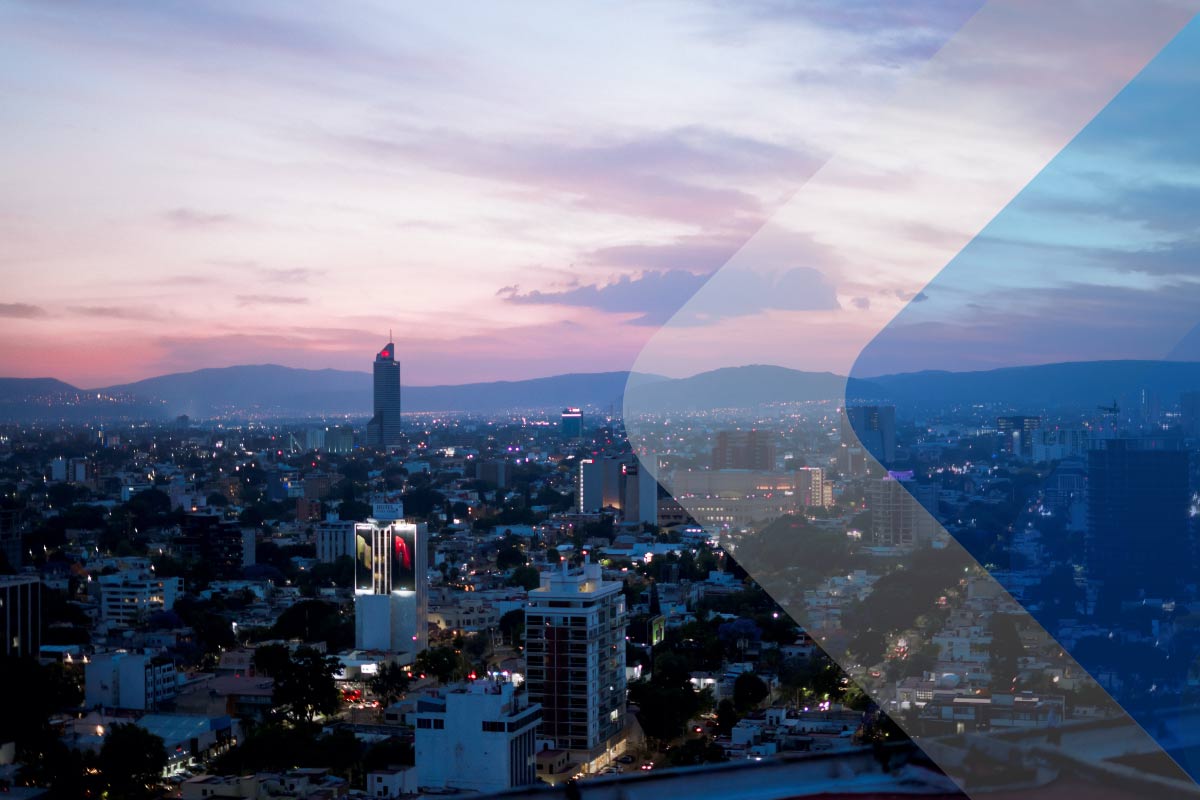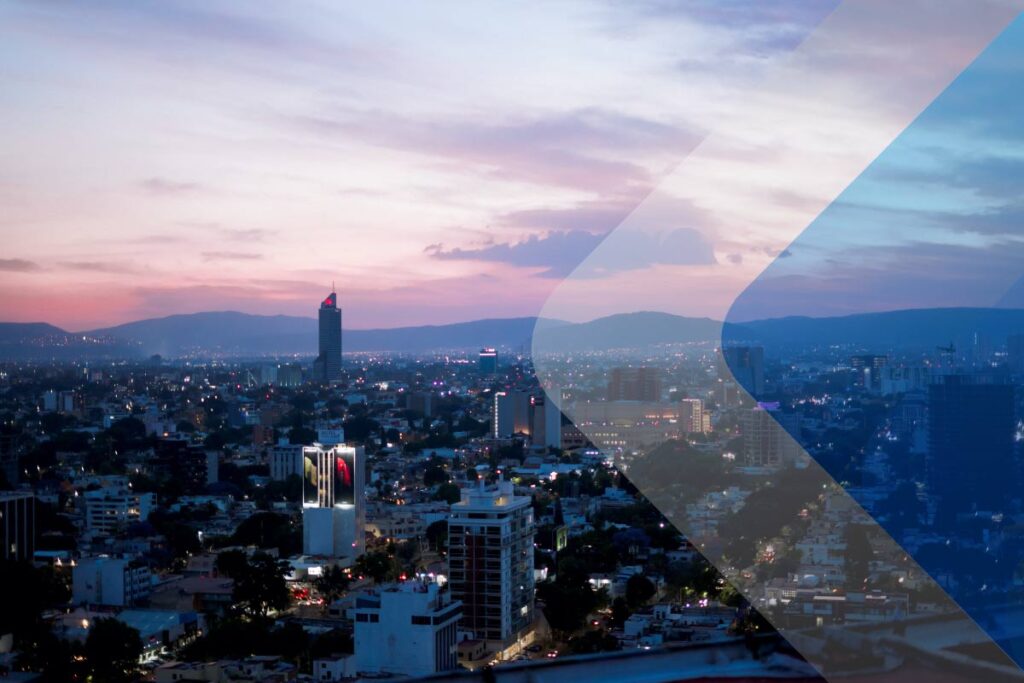 Those opportunities are not restricted to projects focused on exporting goods or services, with Mexico's economy being the second largest in Latin America, as well as the third-largest in North America, meaning that the country also has a large internal market.
Whatever your business plans may be, Serviap Global acts as a Mexico PEO, as well as offering recruitment services for direct hires within the country, so we are ideally placed to help you get the people you need.

If you are interested in PEO services in Mexico, contact us today. Or read on to find out more about your employee outsourcing options in this major Latin American market.
What do PEO services in Mexico entail?
PEO services in Mexico involve a provider – who will commonly be referred to as a Mexico PEO – working with a client to help them find, hire, and administer local staff. Those staff, meanwhile, will report directly to the client as if they were direct hires.
A PEO in Mexico will oversee all aspects of administration of those staff, including benefits, compensation, payroll, statutory leave, and unemployment claims.
For providing this service, a Mexico PEO will charge a fee – generally on monthly per-employee basis – which will often be significantly less expensive than establishing and running an entity in the country.
It will also allow the client to have local staff much sooner, with the process of hiring people effectively only taking as long as the time needed to find them.
If the client already has employees lined up, it will be a rapid process. While, if they wish to seek out staff, a Mexico PEO will have an established network and be able to assist in recruitment as part of the services agreement.
Another key advantage of using PEO services in Mexico is the fact that the provider will understand all local laws and norms and be able to guarantee full compliance with them – eliminating the risk of financial or legal complications that companies can encounter when dealing with an unfamiliar regulatory regime.
Should expanding into Mexico be the precursor to further growth into other new markets, working with a provider that PEO services elsewhere can be a wise choice. Because when the time comes to make the next move, that same provider will be able to offer the support needed.
Employment regulations a PEO in Mexico PEO will take care of
Among the employment regulations a PEO in Mexico will take care of are the following:
Working hours: The maximum working week in Mexico is 48 hours long for day jobs – classed as any in which hours are undertaken between 6 am and 8 pm — made up of eight hours per day, six days per week. For nighttime jobs carried out outside those hours, the daily maximum is reduced to seven hours, for a 42-hour work week. For jobs in which hours are carried out during both daytime and nighttime hours, the daily limit is 7.5 hours, for a maximum work week of 45 hours.
Rest breaks: A Mexico PEO will oversee that any employee providing a full day of continuous service based on the limits outlined above gets a 30-minute break that they are entitled to, which is considered part of their working day. All employees are also entitled to one full day of rest for every six days worked, which should fall on Sunday wherever possible.
Overtime: In the case that additional hours are worked on top of the maximum daily or weekly limit, the first nine hours per week must be paid at double the normal hourly rate, while any additional hours must be paid at triple the normal hourly rate.
Minimum wage: Mexico sets two minimum wages, with a higher minimum established in the northern border region where many factories are based, which your Mexico PEO will have to abide by. As of 2022, the minimum wage was set at 260.34 Mexican pesos (around US $12.15) per day in the northern region, and 172.82 (US$8.07) per day in the rest of the country.
Paid leave: Under Mexican law, all employees are entitled to six days of paid leave per year once they have completed 12 months of continuous service with an employer. That allowance is then extended by an additional two days per year until the fifth year of service, after which an additional two days per year are granted for every additional five years of service.
Parenthood leave: Among employees hired via a Mexico PEO, new mothers are entitled to 12 weeks of maternity leave, beginning six weeks before a due date documented by a medical professional. In the case of adoption, a new mother is entitled to six weeks of maternity leave from the day of the adoption. New fathers – both biological and adopted – are granted five days of paternity leave.
Alternatives to hiring via a Mexico PEO
The number one alternative to hiring staff via a Mexico PEO is to establish a local entity and hire local employees directly. But that does not mean a PEO in Mexico will not be of some use.
Because many providers of PEO services in Mexico will also offer standalone recruitment services and be able to assist you with finding staff to hire directly.
That means that, even if you choose to take on responsibility for all administrative and compliance matters that come with running a company, you will still be able to tap into the established recruitment network a Mexico PEO will have, allowing you to find great staff quickly.
Additionally, if you get recruitment assistance from a PEO in Mexico that also operates elsewhere, that same provider could assist you should you choose to expand into another new market.
Serviap Global provides PEO services in Mexico
At Serviap Global, we provide recruitment and PEO services in Mexico, and are ready to help you find the staff you need.
We assist clients in dozens of countries across six continents, so wherever you are seeking to hire, we can help.
We can act as your Mexico PEO with our international PEO / EOR services, or assist you with direct hiring via our global talent acquisition services.
Contact us today to discuss PEO in Mexico, or any other market where you may be looking to expand.
You can also find out more about us or read about our leadership team.
Contact us