Hiring international employees is an increasingly attractive option for companies worldwide, with the major uptake of remote working seen in recent years meaning that a global talent pool is now available.
An increasingly popular choice for hiring international employees is working with an employer of record (EOR). An EOR can help with sourcing talent, as well as handling the onboarding, payroll, and local compliance matters of professionals, who report directly to the client. That allows companies to have international team members in place quickly, often just a matter of weeks.
Hiring international employees via an EOR also means establishing an overseas presence without needing to set up a local legal entity in the jurisdiction where those employees are based, meaning it is also easy to hire people in multiple different markets and quickly establish a distributed workforce.
There is no real limit to the type of role an EOR can hire on behalf of another company, with the provider also able to assit with securing a physical location for professionals to work in, should the role not be suited to working online.
However, it is often roles that can be carried out remotely that EORs assist companies with, including the likes of project managers, sales representatives, local executives, call center operatives, and IT professionals.
SEE ALSO: Call center outsourcing: 5 great destinations to consider
If you are thinking about hiring international employees, contact us to find out more about how we can help.
The benefits of hiring international employees
Depending on your country of origin, you may well find that hiring international employees is more cost effective than local hires. This means you can hire workers with more developed skillsets for the same price as less experienced workers on your doorstep.
Many countries are now producing a massive cohort of well educated, highly trained and multilingual workers. In many places, this supply outstrips local demand, which means that those workers are looking for options outside their home countries.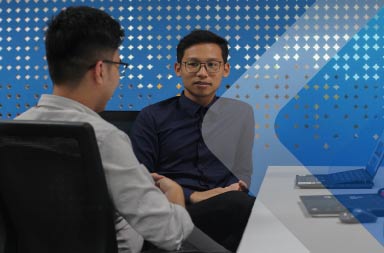 A multicultural team brings a wealth of different perspectives and ways of working. By hiring international employees, you not only pick up talented workers but also new perspectives on business and new ideas for the future. There may be common practices overseas that you have never heard of but can implement for better performance.
Hiring international employees in a range of different countries will also allow you to cover a range of different time zones, making it easier to provide round-the-clock support and service. There may also be more options to visit large in-person business networking events such as conferences and expos.
This will allow you to develop a presence worldwide without having to invest lots of time and money in travel and its associated problems. As a bonus, this means hiring international employees could help with your carbon footprint – a growing concern in the modern business world.
Finally, overseas workers are absolutely invaluable in terms of understanding new markets. Most obviously, they will have a decent understanding of the local conditions in their own countries, but it doesn't stop there. Hiring international employees will likely give you a better knowledge of the wider region as well as their own.
This is not to say that hiring international employees is always easy. There are factors to consider, such as cultural and/or language barriers to overcome and time zones do make it difficult to arrange meetings. Tax commitments and legal compliance can be tricky enough to manage in your own territory, let alone another country. However, these downsides can be managed with the help of an EOR.
Why an EOR makes hiring international employees easier
There are two main ways when hiring internal employees via an EOR provider. The first involves the EOR hiring them on your behalf, acting as the official employer of those professionals in the eyes of authorities wherever they are based.
The second is to hire them as international independent contractors, working for a specific project or a determined period, which many EORs are also able to support. This is generally preferable for companies that know they will only need a worker on a short-term basis.
You will be entering a new market and territory, but your EOR will already have good local knowledge meaning they will be adept at identifying the strongest candidates during recruitment processes, as well as knowing how to negotiate relevant regulations in order to onboard people in the shortest time possible and keep everything above board.
An EOR will also be able to provide contracts for the employees hired on your behalf, in full compliance with local laws. It will also guarantee that all statutory obligations, such as vacation time, bonuses, and maximum working hours are upheld.
For anyone interested in hiring international employees, but uncertain where to do so, an EOR will be able to provide advice on the best locations to choose, based on costs, time zones, and the availability of talent to fit the roles needed.
Hiring through an EOR can also be used as a stepping stone to making a deeper commitment to a particular market, allowing team members to be put in place long before an entity is established, providing companies with an opportunity to get to know a market better before committing to establishing themselves long term.
The steps to hiring international employees via an EOR
For an easy and hassle-free path to hiring international employees through an employer of record, follow the steps below:
1) Find your trusted EOR
Before looking for personnel, you should first hire a reliable EOR that knows the local market, understands your expansion needs, and fits your budget. To find the best one, check the reputation of the employer of record in the territory you are targeting, and then sign an agreement in which you establish the terms and conditions of the service they will provide, such as the number of employees and the fee they will charge for managing them.
2) Define the profile of your employees
Now that you have the services of a certified EOR you can think about the profiles you want your employer of record to look for when hiring international employees. At this point, it is vital to work together, as they will need to know what you need – such as knowledge, aptitudes, experience, and specific skills.
3) Pre-select candidates
Thanks to the local recruitment networks of your employer of record, job applications will start arriving in a matter of days, making it easier than you think to start hiring international employees. As soon as a minimum number of applications is met, your EOR will make a preliminary selection until it finds the profiles that best fit the vacancy requirements.
4) Start initial interviews
The most complete and attractive profiles will move on to the next stage, which is the initial interviews. At this point, your EOR will screen the candidates to verify that they suit the experience and skills described in their resumes. After discarding profiles, the process will continue until you find the best professionals.
5) Continue with in-depth interviews
After being selected in the first interview phase, candidates will be called for an in-depth conversation with you or one of the employer of record's hiring managers. This step helps you better understand whether the pre-selected professionals meet the requirements to join your team since technical knowledge and interpersonal skills are valued.
6) Draw up the job offers and sign the contracts 
Once the candidates have passed all the filters, your employer of record will assume responsibility for hiring following local regulations. Your EOR will forward the job offers. When both parties agree on what to offer when hiring international employees, such as salary, benefits, and working hours, the contracts can be drawn up and signed.
7) Onboard your new employees
Your employer of record will handle the administrative tasks related to hiring international employees, so you can start managing the relationship with your new workers. Now that they are part of the company, introduce them to the rest of the organization, share the institutional values, review their roles and responsibilities, and make them feel part of the team, no matter where they are.
Serviap Global can help you with hiring international employees 
At Serviap Global, we assist clients with international PEO / EOR services in over 100 countries worldwide. We also offer global talent acquisition services to assist clients with finding candidates for direct hires.
We are a company with more than 12 years of experience that started operating in Mexico in 2010 and then expanded throughout Latin America and the rest of the world. We are committed to service excellence and a personalized approach wherever we operate. 
Contact us to find out how we can help you with hiring overseas employees. You can also schedule a call with a consultant working with businesses in your region. 
If you were interested in this article, check out the rest of our coverage.
Contact us
Contact us